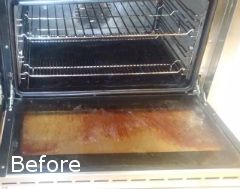 Residents living in Greenwich, SE10 can enjoy our very professional oven cleaning services which also include a high-maintenance cleaning of double-ovens, cooker hobs, microwaves and BBQs.
Fast Home Cleaning London provides excellent care for oven-like appliances and also boosts their performance as a result from the thorough cleaning we provide.
The cleaning technicians working with our company are highly-trained professionals with rich set of capabilities. They will successfully remove even the most stubborn, hard stains and partial debris off your oven and leave it sparkling clean as if it were brand new.
For our complete price list click
here
.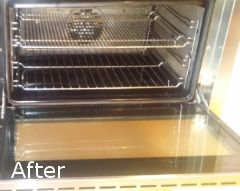 Say 'Goodbye' to the hardships and struggles of scrubbing the inside of the oven without any success- in most cases the store-bought cleaners and detergents do not remove the oily stains, on the inside, that have been caused by cooking.
Unlike them, our cleaning substances and mixtures have been tested and proven very effective against stubborn oily stains and burnt food debris- not only are they effective, but they are also completely harmless. One thing we do not support is the use of chemically-influenced cleaning substances especially for an appliance such as an oven. Not only can the chemicals spoil the integrity of the meal, but also bring harm to you or your family.
It is no secret that the oven cleaning is one of the toughest chores in most households. If you want to avoid spending countless hours cleaning to no good end Fast Home Cleaning London is but a phone call away. You can also visit our office stationed in Greenwich, SE10 and get an estimate- our customers' support team will assist you in any way they can to make the cleaning process even smoother and nicer for you.
Frequently Asked Questions
Should I provide you with cleaning products for the oven cleaning?
Of course not! We have our own equipment and we will bring it at your home for the cleaning procedure! We provide the tools, the machines and the cleaning products, absolutely free of charges!
When can you perform the service?
We work on the weekends, too, and on national and bank holidays! There is no power in the world that can stop us from providing you with the highest quality of oven cleaning! Choose a day and book a convenient for you appointment and we will do the cleaning in no time!
How much time does the service take?
Usually it takes about one and a half hours to three hours. The timing absolutely depends on the amount of the grease and grime. The dirtier the surfaces – the longer the time for achieving the perfect results! However, our professional cleaners are fast and efficient in their jobs and will do everything to make your oven shine from cleanness, as long as it takes!
Do you clean another appliances, or only ovens?
We offer the oven cleaning for single and double ovens, microwaves, BBQs, cooker hobs. The techniques and methods are the same, no matter the appliance. We have on our disposal effective cleaning products, which our professionals use carefully and attentively to end up in shining results!
Great offers and even greater service – Fast Home-Cleaning London – the number one provider of domestic cleaning services in Greenwich, SE10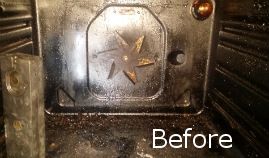 The professionalism of our diligent employees will make this a wonderful and memorable experience for you. Forget about all the troubles you usually go through when trying to refresh the oven single-handedly.
By letting our technicians interfere and carry out the oven cleaning chore you grant yourself more free time and secure the utmost best end results, one that only a professional team, as diligent and hardworking as ours, can achieve.
Fast Home-Cleaning London has supplied its cleaning technicians with the best cleaning equipment available. We guarantee that it is completely safe and very effective against stubborn stains and burnt food debris on both the inside and outside of your oven. We use innovative methods and techniques which have passed all health-care tests and are considered safe for use.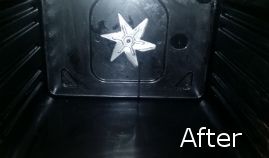 Our office in Greenwich, SE10 is just one of many establishments spread all over London. Our respected cleaning technicians follow an years-old tradition of effective cleaning which has helped plenty of customers renew and restore their ovens.
If you think your oven is getting slow and needs to be replaced, it is very possible that it simply needs a professional cleaning as it can have a renewing effect on the appliance. Let our cleaning technicians handle the cleaning for you and add a few more years to the life of your oven.
There is no one better in Greenwich, SE10 to have your oven cleaned and disinfected. Our service is ideal, because it is safe, thorough and highly effective. After we have finished cleaning the appliance you can start using it right away – just one of the many benefits of having your oven professionally cleaned with us. Be sure to call our offices today and get a free quote!