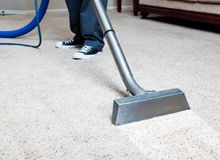 Fast Home Cleaning London is qualified carpet cleaning provider in London, UK. Contact us to book professional carpet cleaner at affordable rates. Carpets aren't a cheap decoration, so most homeowners do their best to extend the lifespan of the carpets in their home. However, this isn't an easy job, especially if you are not familiar with the most advanced carpet cleaning techniques and methods. Instead of wasting your time and money on expensive cleaning methods, equipment and products, you can take advantage of the solution we offer – a reliable carpet cleaning service that is guaranteed to meet your requirements and budget.
Our company employs a team of licensed cleaning technicians who are ready to clean carpets of all types and sizes. Each one of our workers has already completed over a hundred carpet cleaning jobs, so they know how to approach a cleaning challenge in order to complete it successfully and satisfy the cleaning needs of the client. Our workers are taught to use a wide range of carpet cleaning techniques and this allows them to adopt a unique approach for every carpet cleaning task.
The steam cleaning technique involves several stages:
Vacuuming the carpet in order to get rid of the soil particles on top
Inspecting the surface and treating high traffic areas, stains and dirty spots with special cleaning detergents
Cleaning the carpet's fibers by injecting a jet of under-pressure hot steam using a professional steam cleaning machine
Sucking out the excess moisture, drying, grooming and deodorizing
Applying the Scotchgard protection solution
One of the methods that we often use is steam cleaning – this unique multi-stage cleaning technique has proven its efficiency through the years, and it is undoubtedly one of the best ways to deal with dirty carpets. Steam cleaning involves using powerful cleaning chemicals and under-pressure hot steam to dissolve and get rid of bad odors, stains, dirt and grime. Another great thing about this cleaning method is that it also exterminates germs and bacteria, therefore improving the hygiene of your carpets as well.
Another thing you should know about our carpet cleaning service is that it will bring you some very tempting long-term benefits as well. Many homeowners don't know that having their carpets professionally cleaned at least once every six months will prevent spoiling and preserve the good hygiene and condition of the carpets for longer. Therefore, it is in your best interest to book our services at least twice a year in order to freshen up your carpets and keep their good appearance for as long as possible. You could find us in many areas like Tottenham and Harringay.
These five simple stages will always lead to the following result – a clean, spotless, hygienic, fresh and deodorized carpet that looks as if it was just bought from the store. Feel free to give us a call if you need more information about our carpet cleaning service.
FAQ
Leading carpet manufacturers choose the hot water extraction method, or also known as steam cleaning, to be the most efficient one. It injects hot water into the base of the carpet and extracts the grime. The drying process is drastically cut down and the method itself is extremely efficient.
If the grime is not too deep, the dry cleaning process comes to the rescue. It involves the use of absorbent pad and a powerful cleaning solution. Usually, this method takes a couple of hours but it is only effective on light or medium soiled pieces.
We want to cause as little disturbance as possible. But if you want to make it easier for us, vacuuming is an ideal way to do it. If there are unwanted objects like toys or shoes on the carpet, we would like to move them out of the way. If there is a heavier piece of furniture, do not worry. Our professional technicians can handle it. Foot traffic should be reduced before our cleaners' arrival so that they can effectively get down to cleaning. If there are any spotting problems, feel free to let us know in advance.
When it comes to carpet care, it vital to know how often you should clean your carpets. The frequency, of course, is dependent on foot traffic, the presence of domestic pets, the number of family members, etc. Our company usually advises a period of six months prior to booking a professional carpet cleaning company. Keep in mind that you should never wait till the carpets start smelling unpleasant before getting them cleaned. To protect your health and avoid dust related illnesses, make sure to have your carpets professionally cleaned at least twice a year.