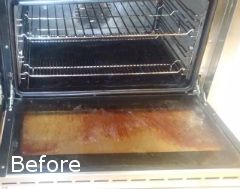 We are here to present to you briefly, our professional oven cleaning services in Church End, N3 from Fast Home Cleaning London. We clean single and double ovens, cooker hobs, microwaves and BBQs.
We have the right tools and equipment to properly thoroughly clean your whole oven inside and out! Perhaps it's time to leave your appliances in professional hands – our hands! So, if you are tired of trying to do the work yourself, you should read the following lines, to understand how important our work is for us, and how much we can give you!
For our complete price list click
here
.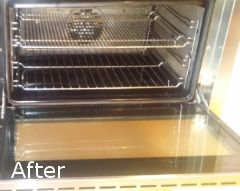 We are professional cleaners who believe that we can provide you with effective oven cleaning which will erase all the traces of grime. We guarantee that after our specialists come and execute the disinfection of your oven, you won't have to think about that any time soon.
Our products are very strong, even though they have entirely natural composition. The contents of our products are chemicals-free and have harmless effect to your oven! Thanks to them and the precise work of our employees, soon you will have an oven which is clean from top to bottom and will be safe enough for you to cook your best meals in it!
Frequently Asked Questions
Should I provide you with cleaning products for the oven cleaning?
Of course not! We have our own equipment and we will bring it at your home for the cleaning procedure! We provide the tools, the machines and the cleaning products, absolutely free of charges!
When can you perform the service?
We work on the weekends, too, and on national and bank holidays! There is no power in the world that can stop us from providing you with the highest quality of oven cleaning! Choose a day and book a convenient for you appointment and we will do the cleaning in no time!
How much time does the service take?
Usually it takes about one and a half hours to three hours. The timing absolutely depends on the amount of the grease and grime. The dirtier the surfaces – the longer the time for achieving the perfect results! However, our professional cleaners are fast and efficient in their jobs and will do everything to make your oven shine from cleanness, as long as it takes!
Do you clean another appliances, or only ovens?
We offer the oven cleaning for single and double ovens, microwaves, BBQs, cooker hobs. The techniques and methods are the same, no matter the appliance. We have on our disposal effective cleaning products, which our professionals use carefully and attentively to end up in shining results!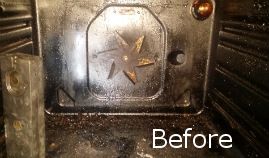 Whenever you need professional and reliable oven cleaning in Church End, N3, contact our experienced company that will provide excellent care for your oven. All the stains will quickly disappear thanks to the innovative cleaning approaches and the effective cleaning equipment that has been chosen.
Grease and grime will not be any of your worries if you let us do the cleaning for you! Our professional cleaners are very attentive to every little detail and will make sure that your oven is flawless, before they leave!
We offer you flexible working schedules because the comfort of our customers stands on major place. If you are free to call us for a weekend appointment, it is not a problem!
After we finish, you will be able to enjoy your sparkling clean oven and to cook all of your meals without the risk of contamination. For receiving any further details, you can turn to our customer support centres and to ask all of your questions. They are always on stand-by, waiting for another call!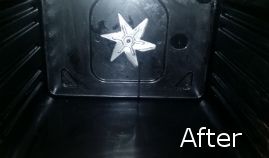 In the area of Church End, we are the best, because we perfectly know how to satisfy our customers' needs and we offer the hottest prices on the market!
We can make your oven as clean as it was initially. We will take your oven apart if needed so that we can reach the parts that couldn't be reached otherwise. You can be sure we have done that a hundred times before and we definitely know how to do it again! No worries, your oven is safe with us! We can be reached 24/7 and we are available during weekends, too. If you have any questions or if you want to request a service, call us!
If the poor condition of your oven does not allow you to cook your favourite meals, you already have and excellent decision to this problem. We are introducing you our professional oven cleaning that we currently offer in Church End, N3.
We use methods of working that have proven their efficiency and we assure you that our cleaning equipment is non-toxic and suitable for the proper removing of stains and grease. We can offer you great availability, even at the weekends, so do not hesitate to contact us at any time convenient to you. Our rates are affordable and you can learn more about our exclusive offers through the call centres, provided by the company.
We can be contacted every day in Church End and provide our oven cleaning services to every address in the city of London. There is just one step before we take care of your oven – your call! Book us and see with your own eyes, how we, professional hands, clean the dirtiest and greasy oven! We are waiting for your request!