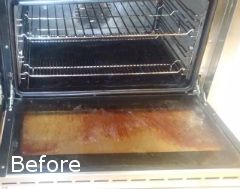 Our professional oven cleaning service is offering its amazing cleaning skills for those troubled by a dirty, stained oven. We have established many offices all over London and now in Acton, W3 – feel free to call our lines and schedule a cleaning of a very high standard, one that is carried out by real professional cleaners equipped with the finest, most effective equipment available on the market.
Our office in Acton, W3 is open for booking a cleaning seven days of the week. Our working schedule is specially made wide and flexible to oblige the needs and preferences of our respected customers. Whether it is a week or a weekend day it does no affect our service and cleaning employees at all- we will compromise with your availability and provide our cleanings accordingly.
For our complete price list click
here
.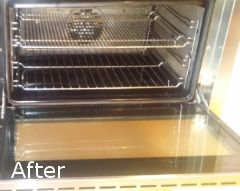 Most people do not realize the harmful side-effects from using chemically-influenced cleaners to clean their ovens. Sometimes they are not helpful at all and you end up with a contaminated cooking appliance, and that can seriously affect your health. In order to avoid such nasty consequences we recommend you let us handle the cleaning for you and make sure it is done perfectly in a healthy and professional manner.
Our service has developed its own brand of non-toxic cleaners which will most definitely fight off the stains from oil and burnt left from cooking. Our cleaning includes both the inside and outside of the appliance – if need be our cleaning technicians are qualified to strip down certain parts of the oven to perform an even better and more thorough cleaning.
We can dismantle some of the components of your oven which after are being soaked in appropriate cleaning solution. The rest of the oven's parts will be polished and sanitized using environment-friendly cleaning solvents and mixtures.
Frequently Asked Questions
Should I provide you with cleaning products for the oven cleaning?
Of course not! We have our own equipment and we will bring it at your home for the cleaning procedure! We provide the tools, the machines and the cleaning products, absolutely free of charges!
When can you perform the service?
We work on the weekends, too, and on national and bank holidays! There is no power in the world that can stop us from providing you with the highest quality of oven cleaning! Choose a day and book a convenient for you appointment and we will do the cleaning in no time!
How much time does the service take?
Usually it takes about one and a half hours to three hours. The timing absolutely depends on the amount of the grease and grime. The dirtier the surfaces – the longer the time for achieving the perfect results! However, our professional cleaners are fast and efficient in their jobs and will do everything to make your oven shine from cleanness, as long as it takes!
Do you clean another appliances, or only ovens?
We offer the oven cleaning for single and double ovens, microwaves, BBQs, cooker hobs. The techniques and methods are the same, no matter the appliance. We have on our disposal effective cleaning products, which our professionals use carefully and attentively to end up in shining results!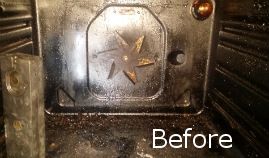 It is understandable that you would want your oven performing and looking at its best and that is entirely possible with the help of our diligent cleaners – no one in Acton, W3 is more qualified than we are- for many years we have been providing oven cleanings and the end results just keep on getting better! With the advancement in technology we become even more efficient against stubborn stains that seem impossible to remove!
Do not burden yourself with the hardships of oven cleaning! It is a chore that is best being outsourced to real professional cleaners, like us, with a headquarters office stationed in Acton, W3. Find out that the oven cleaning can also be a pleasant experience, especially if we are the one providing it.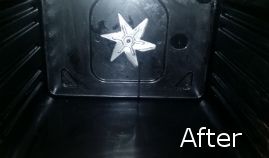 Not only will we clean your oven off all the spots and signs of burnt, but we will also improve its performance greatly. Many times when you feel your oven is not working at full capacity, it is simply because it is heavily stained and we will make sure it feels just like new-bought after our cleaning is through.
Our non-toxic, non-caustic and completely harmless cleaning materials will dissolve the food stains and debris entirely leaving your oven fully functioning and 'clean as a whistle'. No one better than us in providing the best, most memorable and effective end cleaning results.
Acton, W3 is just one of the area in Greater London where we supply the residents with impeccable end cleaning results. Our company and all of its employees are called professionals for a reason- we make for a thorough and detailed cleansing and we guarantee your satisfaction from it. Give us a call as soon as possible or pay us a visit in our office in Acton, W3.