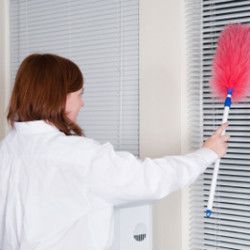 If you are moving out, then you probably are in the mood of trying something new and maybe you are one of those people who haven't tried our cleaning services yet. Fast Home Cleaning London is the best cleaning service provider in London, and we also operate in the area of Walthamstow. We are here to present to you our end of tenancy cleaning service, which is probably the best new thing you can try in the process of moving out.
Fast Home Cleaning London offers a variety of services, but the end of tenancy cleaning is one of the most wanted by our customers. With us you don't have to worry about this aspect of moving out, and you will definitely get the refund of your deposit money. We offer the highest quality of the service, on the best prices, done by the most experienced professionals throughout the whole area of Walthamstow.
Prices in Walthamstow
End of Tenancy Cleaning Services
Studio Flat

£

79

One Bedroom Property

£

125

Two Bedroom Property

£

145

Three Bedroom Property

£

167
Walthamstow, E17 Best Cleaners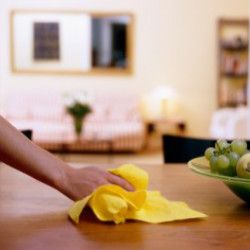 All of our services are top quality, because we find cleaning essential part of one's life and we've learned all the secrets and helping tips that make the cleaning possible easy and with perfect results. For the high quality that we deliver with every service, including our end of tenancy cleaning, we use the best tools on the market.
We have modern machinery which help us dry and steam clean anything in your place. We are also equipped with the most natural cleaning detergents and products. They are toxins-free and are absolutely harmless to your health and the environment. We care about every single customer who pus their trust in us, therefore, we don't want to harm them in any way.
The use of our eco-friendly products guarantees that you will not experience any breathing difficulties, or provoke any allergic reactions in you. Also, we don't charge you extra for the tools and the products, so don't worry when you decide to book our services.
Frequently Asked Questions
Unconditionally. Fast Home Cleaning London is a professional cleaning company with a long-standing experience in this field. We have worked really hard to make a name for ourselves and today when we already did, we are not planning on giving up. We employ only insured individuals who contribute to the quality of our professional cleaning services and their skills and achievements help us win recognition among a larger community of customers. Each housekeeper is trained to a high standard to perform a cleaning session to suit our customer's requirements. We truly care about your home and office! With us, you will experience attention to detail and excellent customer care support.
Fast Home Cleaning London. Each housekeeper is provided with specialised cleaning machines and tools, as well as supplied with super powerful detergents which are preliminarily tested to be safe and hypo-allergenic. If you have some specification for the products which we will use, feel free to let us know. We want you to be comfortable with the supplies we utilise at your property. However, you need to know that our cleaning equipment is classified as environmentally friendly and biodegradable. The best part is that you do not have to pay anything additionally for this equipment.
Your appointment with us is merely a phone call away! Share with us your individual needs and we will provide you with a free quote ahead of booking. We will introduce you to our wide range of professional cleaning services so that you might choose what you would like our housekeepers to do for you. You will help us create a cleaning programme customised to your needs and requirements, and when we arrive at your property, we will follow it. If you want to meet our teams in advance, you can also visit us directly in one of our head offices in Camden Town. Bookings with us are easy, the satisfaction of our work is eternal.
Our service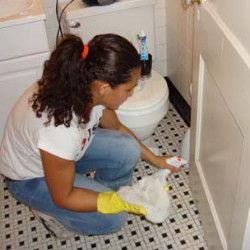 Our end of tenancy cleaning service has a reasonably low price, because we want the service to be available to any person who might be in the need of it. Besides, we guarantee a full refund of your deposit money, so the low price of our services is usually a lot lower than the deposit you gave when you moved in. Wherever in Walthamstow you live, the location is of no matter to us, because the prices are fixed. That is also why there will be no extra fees.
The end of tenancy cleaning, like all of our other services, is done by professional cleaning teams. They are very experienced with cleaning different homes in Walthamstow and will not be troubled to come at your address.
All of them are free of criminal records and have never caused troubles to the residents or the owners of the places. They are attentive in their work and carefully deal with every task they have. Fast Home Cleaning London is proud of its employees, because they are the best in Walthamstow. Their efficiency is visible after every delivered service.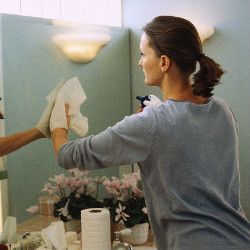 Not only our cleaning experts are good in what they do, but our employees at customer support are polite and open to answer any questions you might have.
You can contact us on the phone or on our e-mail and easily book an end of tenancy cleaning service, or any other.
Our team at customer support is constantly ready to help you with the booking and will politely explain to you all that you want and need to know about the services.
The end of tenancy cleaning in our catalogue is the best choice for a cleaning service when you are moving out. The place will be thoroughly cleaned. The professional oven cleaning is also included in the service and in the price.

Every inch of the kitchen and the other rooms and home areas will shine brightly cleaned after our professionals are done.
You don't have to think it over, if you are in a hurry, or you just want the perfect end of tenancy cleaning service, call us and we will come your way. We guarantee the refund of your deposit money, after we deliver the best possible end of tenancy cleaning service and even exceed your expectations!
A message from our happy customers
"I was dying to tell you how impressed I was with your end of tenancy cleaning service. I was changing homes and I needed the above-mentioned service urgently. Your company turned out to be the perfect match in terms of economical price and as it turned out – extraordinary quality. Your diligent technicians were very polite and prompt and even gave me cleaning tips. That is what I call professionalism!" – Ben
"I admit that I do not like cleaning chores. My end of tenancy was due to happen very soon and I decided to turn to your company. Well, I was completely speechless when I saw the final results of your technicians. Every nook and cranny of the property was sanitised and the premises looked as good as new. I feel obliged to say that you got yourself one fully satisfied customer. " – Nick