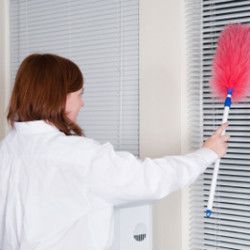 Are you a troubled by the end of tenancy cleaning chore tenant? Or perhaps a landlord or a proprietor looking for the perfect service to clean and disinfect a property entirely.
Either way you can call our company and schedule an end of tenancy cleaning with us. We are the most diligent and trustworthy cleaning company in Tooting, SW17 and we will gladly have your property renewed for you.
You can count on us to achieve the most thorough end results possible- cleaning comes easy to our technicians, who have been specially taught and trained to perform even the most complex cleaning procedures.
Prices in Tooting
End of Tenancy Cleaning Services
Studio Flat

£

79

One Bedroom Property

£

125

Two Bedroom Property

£

145

Three Bedroom Property

£

167
Tooting, SW17 Best Cleaners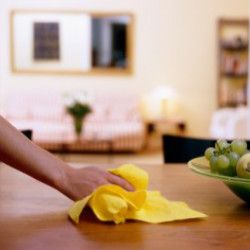 The end of tenancy cleaning chore could be a heavy burden if you are dead set on cleaning it all on your own.
We recommend you to outsource the end of tenancy cleaning to us and go along with your life without having to worry whether or not you are going to get your deposit back. Let us, the real professionals step up and handle the cleaning for you. We will clean every area of your choosing and deliver the desired results.
We guarantee for our technicians' capabilities and diligence- they will do whatever it takes to have your property looking good as new with zero signs of the previous inhabitance.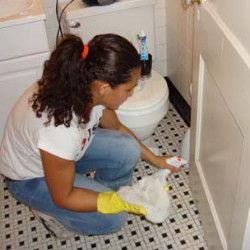 There are certain stains and types of dirt too stubborn to be handled by a nonprofessional cleaner. We, on the other hand, are as professional as we can get.
There is no dirt stain or spot too stubborn for us! We understand the cleaning process to its depths and we will apply this knowledge to earn you back your deposit.
We guarantee you that your proprietor or landlord will be very happy with results we are going to provide for you, as a professional end of tenancy cleaning service with excellent scores and reasonable price rates we are, by far, your best shot of chasing out all the dirt and dust and leaving the property looking smashingly clean and ready for the next inhabitants.
Frequently Asked Questions
Our end of tenancy cleaning offers a thorough cleaning of your rented property on a very low price! All of the rooms will be properly cleaned with modern machines and eco-friendly cleaning products. No sign of dirt will remain after the cleaning procedures are done! Hallways and stairs are included in the service!
The time to clean a property depends on the number of rooms, how spacious the property is and how much dirt we have to deal with. It usually takes a few hours. In all cases the desired results are always achieved, because our professional cleaners will not leave before everything is thoroughly cleaned!
You can always contact us online, on our e-mail or call us. You can also come at our agency's office. The booking is easy and our customer support team is ready to book you an appointment for the service and give you any information you need to know!
We are nature's friends and we dedicated our work to creating a safe environment for all of our customers. With the end of tenancy cleaning service, we use only environmentally-friendly cleaning products and detergents which are in no way harmful to the property's surfaces and do not cause damages to your health or the health of the next tenants! You are safe with our cleaning service!
Our service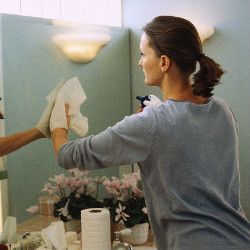 Our cleaning technicians will clean everything that you ask of us! We are diligent and capable of providing a high-standard cleaning with a more than pleasant end result.
The kitchen and all the kitchen appliances will be renewed and cleansed off the oily, burnt spots and stains.
As a professional end of tenancy cleaning service we are capable of performing a large series of procedures on upholstery, carpets, tile walls, mattresses, shelves, cupboard and etc. Any area located within your rental property is bound to receive a professional, very effective cleaning treatment.
The kitchen is one of the places where most dirt and grime is being stored. Every day cooking can make the place even dirtier and in need of refreshment. Our end of tenancy cleaning service can undertake even the oven cleaning chore as well as the cleaning of any other kitchen appliances that is in need of a thorough cleansing and refreshment.

Our cleaning technicians will inspect the property before performing the cleaning, and even double-check all surfaces before leaving the premise. We have a policy which inclines us to come back and finish a cleaning job you find not as satisfying, although we have never been asked to do so- our cleaning is just so perfect that all of our customers adore it.
There is no other service in Tooting, SW17, as diligent and professional as we are, to complete the end of tenancy cleaning to perfection and earn back the full amount of your deposit.
The complete refreshing and cleansing of a property is entirely possible with our end of tenancy cleaning service in Tooting, SW17. Unburden yourself from this hard and tremendous cleaning chore and ensure the finest, most perfect end results for your property.
Here is what is included in our services:
Bedroom and Common areas
clean flooring
vacuum floors and carpets
dust and wipe work surfaces
cobwebbing from under and behind furniture
clean windows from inside and outside
clean blinds
clean and polish glass and mirror surfaces
clean light fittings, switches and plug sockets
dust skirting boards
clean radiators
Kitchen
clean kitchen tops
clean cabinet from inside and outside
remove lime scale from sinks and taps
scrub tiles and grout
clean kitchen appliances
degrease extractor
Bathroom and Toilet
descale shower and bathtub area
sanitize and disinfect toilets, urinals and bidets
remove mineral deposits from sinks and taps
scrub wall and floor tiles
A message from our happy customers
""From now on you're on speed dial whenever I need end of tenancy cleaning. Your company is a keeper! I appreciate how responsive you are and that you have an abundance of interesting offers that can satisfy every need of my rental place. And I especially love that you are a trust-worthy provider in every sense of the word. You kept to all your promises. Thank you for helping me out! – Judy""
""In all honesty, I've never been much of a cleaner and end of lease cleaning requires special expertise. Facts might escape me but not you. While I was in full confusion, your qualified crew new exactly what to do and how to do it. I handed over my contract to them and it was a done deal from then on. I'm grateful beyond words for helping me with my legal responsibilities. Incredible results! – Travon""