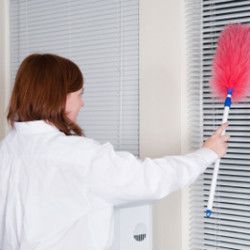 Moving to a new home can test the limits of your time management and organising skills. Not only that, but dealing with your landlord when it comes down to getting your deposit money back will test your negotiating skills.
There is no need for you to go through this. Our end of tenancy cleaning company will do such a good job, that there will be no need of negotiating for the deposit and you will have enough time to move to your new home.
You can call our Tooting Broadway, SW17 based offices, but know we can come to any London area.
Prices in Tooting Broadway
End of Tenancy Cleaning Services
Studio Flat

£

79

One Bedroom Property

£

125

Two Bedroom Property

£

145

Three Bedroom Property

£

167
Tooting Broadway, SW17 Best Cleaners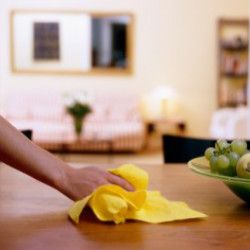 The end of tenancy cleaning is never easy, because there will be a several month or even years worth of grime. In this case, you would definitely need the help of the professionals.
Our moving out cleaning service is specially designed to leave your accommodation perfectly clean. We offer you bargain prices and excellent quality. Our skillful cleaners are fully equipped and ready to work every day of the week with flexible schedule.
We work in the Tooting Broadway, SW17 area every day including official holidays. Reach us in a moment of need, even in the last minute!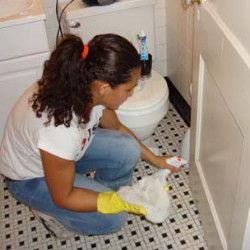 Aside from getting your deposit back, you can be sure that we use only modern and updated techniques and methods when cleaning any place.
We use environmentally friendly cleaning products, that leave no trace of grime and dirt and are absolutely efficient. The machines that we use are specialised for the cleaning of different surfaces and the professional cleaners know how to use them properly.
We know that having a clean environment is important for anyone who will live next in your place, and we guarantee you that you will absolutely have the most impressive results with us! You don't need to worry about a thing if you leave the property in our experienced hands!
Frequently Asked Questions
Our end of tenancy cleaning offers a thorough cleaning of your rented property on a very low price! All of the rooms will be properly cleaned with modern machines and eco-friendly cleaning products. No sign of dirt will remain after the cleaning procedures are done! Hallways and stairs are included in the service!
The time to clean a property depends on the number of rooms, how spacious the property is and how much dirt we have to deal with. It usually takes a few hours. In all cases the desired results are always achieved, because our professional cleaners will not leave before everything is thoroughly cleaned!
You can always contact us online, on our e-mail or call us. You can also come at our agency's office. The booking is easy and our customer support team is ready to book you an appointment for the service and give you any information you need to know!
We are nature's friends and we dedicated our work to creating a safe environment for all of our customers. With the end of tenancy cleaning service, we use only environmentally-friendly cleaning products and detergents which are in no way harmful to the property's surfaces and do not cause damages to your health or the health of the next tenants! You are safe with our cleaning service!
Our service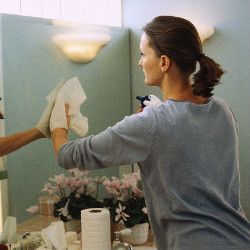 For the end of tenancy cleaning service that we offer in Tooting Broadway SW17, we have tempting prices. They are fixed and will not be changed in cases of bigger properties or more grime and dust to be cleaned. We also don't charge for the equipment that we bring. You do nothing, and still get a perfectly cleaned place in no time!
The best thing, after the service itself, is that we offer it on the weekends, too. You can book us when it's convenient for you and we have no problem with working on Saturday and Sunday. The results are always amazing and the customers are completely satisfied!
The booking of the service is the only thing you have to do. It is quick and easy! You call us and book it, then we come and clean the place. Our customer support team is open to answer your questions and will happily do it!

So, if you are going to move out soon, you can either prepare yourself for the boring and exhausting cleaning of your whole rented place, or you can just ask for our help. We respect all of our customers and we starve to achieve the best possible results!
For all we know, you are the next client that will be completely satisfied with the end of tenancy cleaning that we offer! Perhaps it's true. Give us an opportunity to prove our greatness and you will probably call us again and ask for another cleaning service of ours!
If you choose our end of tenancy cleaning in Tooting Broadway SW17, you win:
Professional service delivered by experienced technicians
Low and fixed prices
Flexible schedule
Modern equipment
Safe cleaning products
Attentive to details professional cleaners
48 hours guarantee for the service
Full refund of your deposit money
Completely safe for living environment
If there is an inspection when you move out, and you worry that the inspection agent might have some problems with the property, just leave it in our hands. If a problem occurs and the property needs another cleaning service delivered, we will do it absolutely free! However, we tend to clean the property perfectly when we go there for the first time, so don't worry!
Here is what is included in our services:
Bedroom and Common areas
clean flooring
vacuum floors and carpets
dust and wipe work surfaces
cobwebbing from under and behind furniture
clean windows from inside and outside
clean blinds
clean and polish glass and mirror surfaces
clean light fittings, switches and plug sockets
dust skirting boards
clean radiators
Kitchen
clean kitchen tops
clean cabinet from inside and outside
remove lime scale from sinks and taps
scrub tiles and grout
clean kitchen appliances
degrease extractor
Bathroom and Toilet
descale shower and bathtub area
sanitize and disinfect toilets, urinals and bidets
remove mineral deposits from sinks and taps
scrub wall and floor tiles
A message from our happy customers
"Full confession, I was plain scared! I knew I couldn't do a proper end of tenancy cleaning and that made me stressed out because I wanted to do good to my contract obligations. What a relief that I chose you! You're very approachable and you work seven days a week, which is very convenient. Know that you helped me tremendously with your pink of perfection service. – Lynda"
"I can't decide on what is your strongest quality because I like everything about you. Your affordable prices are just the tip of the iceberg. Initially I thought that you're too good to be true but thankfully I was pleasantly surprised at the end. I don't think my landlord has seen his place that clean for a long time. I know it didn't look so nicely spotless when I moved in! – Naya"