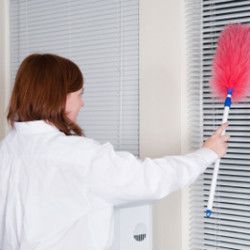 Imagine this. You live in a gorgeous flat with a breath-taking view. Everything is perfect till the end of your tenancy is drawing near and you have to move out of what-you-love-to-call home. Well, it is not the end of the world but it still can be a tough moment.
Usually, the moving out process is linked with tons of urgent responsibilities and not enough time to deal with them all which eventually leads to stress. What is even more, if you wish to leave on good terms with your landlord, even though he or she might have acted a pain during the tenancy, there is something you need take care of- the final cleaning. First of all, you have to make a decision- will you do it on your own or will you look for a professional company?
If you go for the first option, congrats! This means that you love taking matters in your own hands! But… there is always a but, right? If you decide to do the end of tenancy cleaning on your own, do you know what amount of free time and energy you need to arm yourself with? Can you afford it?
Prices in Kilburn
End of Tenancy Cleaning Services
Studio Flat

£

79

One Bedroom Property

£

125

Two Bedroom Property

£

145

Three Bedroom Property

£

167
Kilburn, NW6 Best Cleaners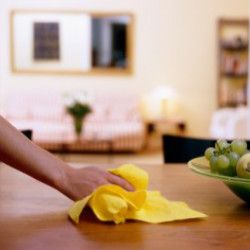 Having in mind all those urgent matters like packing all of your personal belongings, making sure that nothing is left behind, looking for another gorgeous flat with a breath-taking view, you would love to call home?
Yes, you are probably able to take care of the final cleaning but do you really think that the outcome would be so satisfying that your landlord would be happy to give you your security deposit back? Remember that the end of tenancy cleaning is a whole lot more detailed than the daily routine dusting and vacuuming.
Every nook and cranny has to be paid the necessary attention. To sum it up, the property must sparkle before you vacate it. Now, if you are hesitant, keep calm and remember that there is always plan B.
Frequently Asked Questions
Unconditionally. Fast Home Cleaning London is a professional cleaning company with a long-standing experience in this field. We have worked really hard to make a name for ourselves and today when we already did, we are not planning on giving up. We employ only insured individuals who contribute to the quality of our professional cleaning services and their skills and achievements help us win recognition among a larger community of customers. Each housekeeper is trained to a high standard to perform a cleaning session to suit our customer's requirements. We truly care about your home and office! With us, you will experience attention to detail and excellent customer care support.
Fast Home Cleaning London. Each housekeeper is provided with specialised cleaning machines and tools, as well as supplied with super powerful detergents which are preliminarily tested to be safe and hypo-allergenic. If you have some specification for the products which we will use, feel free to let us know. We want you to be comfortable with the supplies we utilise at your property. However, you need to know that our cleaning equipment is classified as environmentally friendly and biodegradable. The best part is that you do not have to pay anything additionally for this equipment.
Your appointment with us is merely a phone call away! Share with us your individual needs and we will provide you with a free quote ahead of booking. We will introduce you to our wide range of professional cleaning services so that you might choose what you would like our housekeepers to do for you. You will help us create a cleaning programme customised to your needs and requirements, and when we arrive at your property, we will follow it. If you want to meet our teams in advance, you can also visit us directly in one of our head offices in Camden Town. Bookings with us are easy, the satisfaction of our work is eternal.
Our service
In the best case scenario, plan B would be turning to our company Fast Home Cleaning London and taking advantage of our one-of-a-kind end of tenancy cleaning service.
Booking our professional assistance will provide you with peace of mind knowing that your moving out runs on wheels. No matter how big or how messy your home is before you move out of it, we will make it spotless. Take a look at what makes us your best alternative.

We can be booked from anywhere in the area of Kilburn. Wherever your lovely house or flat is located, we can come and deep clean it in a quick and efficient manner, ensuring the highest levels of cleanliness and freshness.
The housekeepers who have been collaborating with us for plenty of years already know how to deal with any type of mess, grime or stain. When they arrive at the property, they will start cleaning without dawdling away their time.
We provide our cleaners with super efficient cleaning equipment which consists of environmentally friendly and biodegradable products. We want you to know that our end of tenancy cleaning service is delivered with utmost care and attention to detail.
Kilburn's tenants are lucky to have so professional and experienced end of tenancy cleaning contractor at their disposal.
We are open seven days of the week so no matter when you need an extra pair of hands to help you with the end of tenancy cleaning, we are at your service.
Our cleaners will make your home sparkling clean from top to bottom, making sure that you will collect your check-out deposit.
Our end of tenancy cleaning services Kilburn are also suitable for landlords and real estate agents.
Make sure to choose plan B because it is your ticket to having a worry-free moving out experience. We are looking forward to hearing from you already. Contact us by phone any time convenient for you.
A message from our happy customers
"Since I lived alone in my old place, I needed help in order to clean thoroughly the whole premise, that is why I chose your company, and you did an absolutely superb job. Your teams of cleaning experts arrived exactly at the appointed time and got straight to work, and finished the task in no time. Thank you and see you soon." Sergio
"If only I knew about your company's end of tenancy cleaning service earlier, it would have saved me lots of stress and efforts in trying to get my deposits back when moving. But luckily, this time a friend recommended your company, I did not hesitate to book you and I am so glad I did. Your expert cleaners cleaned and sanitised every inch of the property in no time" Tea