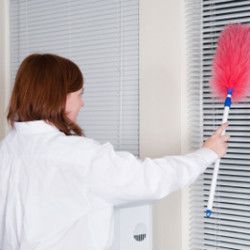 The end of tenancy cleaning chore is a very responsible task that covers your entire property. It is a job for real professional cleaners, like us. We are Fast Home Cleaning London and we offer our very professional cleaning capabilities to clean your property and turn the end of tenancy cleaning chore into an unquestionable success.
We are operating and located in Kentish Town. Our cleaning technicians have many capabilities and we assure you that they will succeed in making your former home presentable and utterly clean in front of your proprietor.
Fast Home Cleaning London's end of tenancy cleaning represents a series of cleaning procedures that will be carried out on the rental property until it has been thoroughly cleansed off all existing dirt.
Prices in Kentish Town
End of Tenancy Cleaning Services
Studio Flat

£

79

One Bedroom Property

£

125

Two Bedroom Property

£

145

Three Bedroom Property

£

167
What does our cleaning include
We can provide different methods of cleaning, all of which effective, using different tools and materials. How you choose us to handle the cleaning is your decision and we will bring it up upon scheduling with Fast Home Cleaning London. There is more to our cleaning possibilities that depend on your personal requirements. It is entirely up to you to decide which part of your home you want cleaned and how.
We will provide the appropriate cleaning for all the upholstery while guaranteeing their complete safety. None of our cleaning equipment, tools and materials can harm the fabric or materials they are made of. Our cleaners work with care and precision, their concern for the good, clean state of furniture and your satisfaction is real.
Kitchen appliances such as oven, refrigerators etc. are optional and can be included in the cleaning process. Other areas in the kitchen are also entitled to an individual cleaning that cleanses them off any stains or dirt spots you might have left on the sink, the kitchen counter, the cupboards and shelves.
Carpets, rugs and mattresses are a possible cleaning choice. We will vacuum, shampoo and deep-clean (if necessary) all the carpets, rugs and mattresses to remove harsh stubborn stains, dirt, dust and unpleasant smells. Our techniques of removing stains of various origin have proven effective and more than helpful for the tenants to receive back the full amount of their bond.
Frequently Asked Questions
Unconditionally. Fast Home Cleaning London is a professional cleaning company with a long-standing experience in this field. We have worked really hard to make a name for ourselves and today when we already did, we are not planning on giving up. We employ only insured individuals who contribute to the quality of our professional cleaning services and their skills and achievements help us win recognition among a larger community of customers. Each housekeeper is trained to a high standard to perform a cleaning session to suit our customer's requirements. We truly care about your home and office! With us, you will experience attention to detail and excellent customer care support.
Fast Home Cleaning London. Each housekeeper is provided with specialised cleaning machines and tools, as well as supplied with super powerful detergents which are preliminarily tested to be safe and hypo-allergenic. If you have some specification for the products which we will use, feel free to let us know. We want you to be comfortable with the supplies we utilise at your property. However, you need to know that our cleaning equipment is classified as environmentally friendly and biodegradable. The best part is that you do not have to pay anything additionally for this equipment.
Your appointment with us is merely a phone call away! Share with us your individual needs and we will provide you with a free quote ahead of booking. We will introduce you to our wide range of professional cleaning services so that you might choose what you would like our housekeepers to do for you. You will help us create a cleaning programme customised to your needs and requirements, and when we arrive at your property, we will follow it. If you want to meet our teams in advance, you can also visit us directly in one of our head offices in Camden Town. Bookings with us are easy, the satisfaction of our work is eternal.
Why Kentish Town amongst all the other locations in London?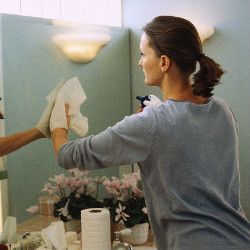 We have Fast Home Cleaning London's offices set up all over London.
By following an years-old tradition of providing thorough, detailed cleanings, using natural cleaners with strong cleansing powers, we are widening our range and knowledge of the cleaning process and its essentials.
The success of our enterprise did not come in a year or two- it has been developing for decades until we finally perfected each one of our ways and methods to provide the best cleaning available in Kentish Town, or London for that matter.
Unburden yourself from the end of tenancy cleaning chore and have Fast Home Cleaning London do it for you. The end results are a guaranteed success and you are free to do whatever you like with the free time we will for you now that you are not getting too involved in this.
Kentish Town, NW5 Best Cleaners
While scheduling your end of tenancy cleaning feel free to point out the areas you would like us to focus our cleaning on. Any special requests that you have will be taken into account and then accounted for.
We are the only end of tenancy cleaning company in Kentish Town that has a whole team of working cleaning professionals with licenses and honorary degrees- handling stubborn stains and spots, discovering and removing hidden dirt and dust are no new to them. All of them have years of experience providing cleanings and we give you the opportunity to experience all of their skill set and more.
Moving out is stress enough without having the end of tenancy weighing on you. Make the right choice for you and your deposit- outsource the cleaning to us and get it all back without getting your hands dirty, at all.
In most cases the deposit is worth much more than our end of tenancy cleaning service- by employing Fast Home Cleaning London you receive more than you give and you are ready to start off fresh!
A message from our happy customers
"Thank you so much for the five-star end of tenancy cleaning service. Your technicians came at the appointed time and worked miracles by leaps and bounds. I was truly amazed by their work since my rented flat was in spick-and-span condition after they left. From now on, I will be regularly using your company's end of tenancy cleaning service." – Howard
"Your end of tenancy cleaning's cut-rate price is what surprised me most. Despite the fact that I had rented a big house for the summer, your guys charged me a fairly low price. The property was meticulously cleaned, your technicians did not leave a trail of dirt or grime. When my demanding landlord came for the final inspection, he gave me the initial security deposit and asked for your number." – Bethany