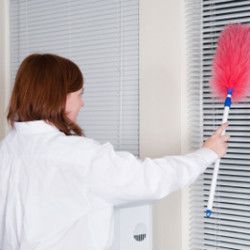 Are you a resident of Hendon whose end of tenancy is coming to an end? Are you worried that you might not be able to perform the cleaning you are required to and get your full deposit back? Fear not! Fast Home Cleaning London is here to make your moving out more pleasant and easier by offering you the opportunity to undertake the end of tenancy cleaning chore off your hands!
If you have never had a professional cleaning service handle any chore for you, than you wouldn't know just how effective and rewarding the experience is! We are one such professional end of tenancy cleaning service based in Hendon and we offer to make you completely free of the thorough cleaning job on your old home and provide you with the best and finest end cleaning results!
Fast Home Cleaning London is entirely capable to make your old property sparkle again and leave no signs of previous inhabitance. We do that by carefully examining the property and providing an appropriate cleaning that will make any dirt, dust and stain disappear. What our complete service includes is individual care on all visible and not so visible surfaces in the property.
Prices in Hendon
End of Tenancy Cleaning Services
Studio Flat

£

79

One Bedroom Property

£

125

Two Bedroom Property

£

145

Three Bedroom Property

£

167
Hendon, NW4 Best Cleaners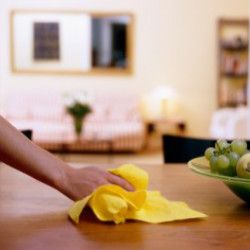 We use specialized cleaning equipment and tools of high efficiency. We are capable of removing stains and spots off upholstery, carpets, rugs, chairs etc. We do that with care and precision and always provide the finest results. We also guarantee the complete safety of the furniture and other items within the property, for our cleaning is complete environment-friendly and harmless.
Despite the fact that we clean using only natural, powerful cleaners our cleaning service is one those in Hendon with the highest rate. We have excellent scores and we always provide just the right type of cleaning results- those our customers are most comfortable with.
Why spend hours, even days, trying to complete a cleaning you know requires professional assistance? By hiring our cleaners to do the cleaning for you, you secure all needed precautions and tools for a thorough, deep cleaning job. We bring all the materials and equipment ourselves and we relieve you complete off the cleaning actions that are about to take place.
Frequently Asked Questions
Unconditionally. Fast Home Cleaning London is a professional cleaning company with a long-standing experience in this field. We have worked really hard to make a name for ourselves and today when we already did, we are not planning on giving up. We employ only insured individuals who contribute to the quality of our professional cleaning services and their skills and achievements help us win recognition among a larger community of customers. Each housekeeper is trained to a high standard to perform a cleaning session to suit our customer's requirements. We truly care about your home and office! With us, you will experience attention to detail and excellent customer care support.
Fast Home Cleaning London. Each housekeeper is provided with specialised cleaning machines and tools, as well as supplied with super powerful detergents which are preliminarily tested to be safe and hypo-allergenic. If you have some specification for the products which we will use, feel free to let us know. We want you to be comfortable with the supplies we utilise at your property. However, you need to know that our cleaning equipment is classified as environmentally friendly and biodegradable. The best part is that you do not have to pay anything additionally for this equipment.
Your appointment with us is merely a phone call away! Share with us your individual needs and we will provide you with a free quote ahead of booking. We will introduce you to our wide range of professional cleaning services so that you might choose what you would like our housekeepers to do for you. You will help us create a cleaning programme customised to your needs and requirements, and when we arrive at your property, we will follow it. If you want to meet our teams in advance, you can also visit us directly in one of our head offices in Camden Town. Bookings with us are easy, the satisfaction of our work is eternal.
Our service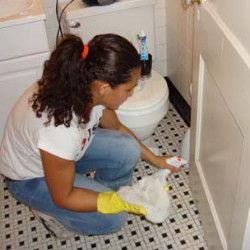 Fast Home Cleaning London has many offices and posts all over London and one of the most highly-functioning ones is the one here in Hendon. All of our employees are trained professionals with incredible cleaning skills. They have at least a decade of experience cleaning different types of homes and providing thorough results.
You are guaranteed to receive a professional end of tenancy cleaning service that will most definitely earn you back the full amount of your deposit. Any area you would want us to focus on, we will!
We are happy to perform a cleaning based on your expectations and wishes- our cleaning technicians will cooperate with you throughout the whole process and clean until you are satisfied with the end result.

Fast Home Cleaning London does request from you to make the property as empty as possible in order for our cleaning to be most thorough. Some heavy objects like furniture are acceptable and wouldn't be a problem (they can even be included in the cleaning process).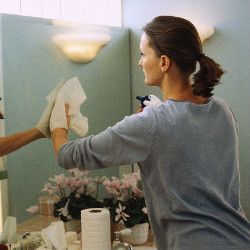 As a cleaning service with a long experience and high rate of succession in Hendon we cannot afford to disappoint a customer of ours or miss on a detail- we have specialized cleaners who focus on different areas in the property and clean together in full cooperation. Our splendid team-work is another reason why our cleanings are on such a high-level standard.
Outsource this tremendous cleaning chore to us and quit worrying! We will do everything to make you happy and satisfied with the end results of the cleaning.
Just like many residents of Hendon before you, you are going to experience a less stressful moving out process with the end of tenancy cleaning chore carried out by our friendly technicians. Fast Home Cleaning London is waiting for your call! Do not miss out on an excellent opportunity to receive back the full amount of your deposit!
A message from our happy customers
"I never though that my landlord will agree to bring me my deposit back, but your company's end of tenancy cleaning impressed even him. Your magicians arrived right on time and they had all kinds of tricks up their sleeves, the whole place was clean and shining in a blink of an eye. Thank you for being such well-mannered and prompt group of professionals." Christian
"I never thought that I would resort to an end of tenancy cleaning services, but thanks to my landlord I had to. Anyway, you guys were simply amazing, you cleaned every room and surface in the apartment without breaking a sweat. Your team finished the job in only a few hours, while if I had to do it it would have taken me a least a day. " Linda