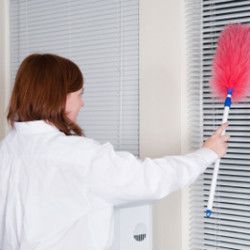 Hit the road, tenant! The new occupants have boarded the fast train to your rental property. You need to vacate the building as soon as possible to avoid the enfilade fire from your landlord.
He's coming for the inventory report armed with words as weapons of offence. Praise the Lord, and pass the ammunition! Let Fast Home Cleaning London build you a breastwork of end of tenancy services as a line of defence against the rain of bullets!
Pick up the phone to tell us where's the fire and our vanguards will come with the speed of light at any time of the day seven days a week. If your phone has already laid victim to the war of end of lease cleaning, get hold of the nearest computer with a wifi connection and send us an SOS signal in a manner of an online request form for services! And if that had been blown up too, make your way for the door avoiding the shots in your direction and come to us! You will always find a shelter in our office!
Prices in Dulwich
End of Tenancy Cleaning Services
Studio Flat

£

79

One Bedroom Property

£

125

Two Bedroom Property

£

145

Three Bedroom Property

£

167
Dulwich, SE21 Best Cleaners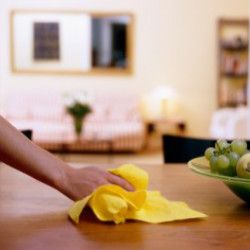 Rely on our responsive representatives to lift your spirits and offer you a moral support. They will brief you on our cleaning strategy that hasn't failed any tenant in need through the years but has only helped them won the fight against dirt every time. Our company consists of vetted staff of professional cleaners who has been trained to meet the latest rigorous standards in the cleaning industry.
They have the top qualification to secure the refund on your deposit money. Choose us and you'll walk away a free man from the prisoner of guilty conscience! We give you our word that we will help you fulfill your contract obligations!
If you find yourself at the end of a smoking gun, send us a distress call! Bless your lucky stars because we've heard you prayers and we're coming with high-grade products and specialized professional equipment to repusle the attack.
Frequently Asked Questions
Unconditionally. Fast Home Cleaning London is a professional cleaning company with a long-standing experience in this field. We have worked really hard to make a name for ourselves and today when we already did, we are not planning on giving up. We employ only insured individuals who contribute to the quality of our professional cleaning services and their skills and achievements help us win recognition among a larger community of customers. Each housekeeper is trained to a high standard to perform a cleaning session to suit our customer's requirements. We truly care about your home and office! With us, you will experience attention to detail and excellent customer care support.
Fast Home Cleaning London. Each housekeeper is provided with specialised cleaning machines and tools, as well as supplied with super powerful detergents which are preliminarily tested to be safe and hypo-allergenic. If you have some specification for the products which we will use, feel free to let us know. We want you to be comfortable with the supplies we utilise at your property. However, you need to know that our cleaning equipment is classified as environmentally friendly and biodegradable. The best part is that you do not have to pay anything additionally for this equipment.
Your appointment with us is merely a phone call away! Share with us your individual needs and we will provide you with a free quote ahead of booking. We will introduce you to our wide range of professional cleaning services so that you might choose what you would like our housekeepers to do for you. You will help us create a cleaning programme customised to your needs and requirements, and when we arrive at your property, we will follow it. If you want to meet our teams in advance, you can also visit us directly in one of our head offices in Camden Town. Bookings with us are easy, the satisfaction of our work is eternal.
Our service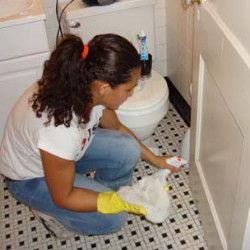 We will take special measures to secure the area and make sure that there's no enemy in the hiding. No inch of your property will be left unprotected! Familiarize yourself with the extensive supply of cleaning services on your disposal.
We can launch an attack on a particular target of your choice or do a sweep clean of all of the premises. Request a customized cleaning plan that would satisfy the terms of your rental lease.
Assign us a list of tasks and we'll dutifully follow your command. Each of your requests will be taken into consideration to deliver you a service worthy of your expectations.

We'll come with a backup of an inspection officer who will observe our work and make sure that you're fully covered. It's an obligatory services aimed to guarantee that we will deliver just the service you ordered and nothing less.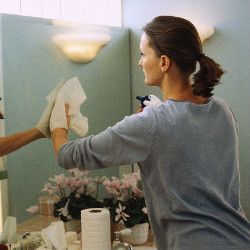 That way, in case you or your landlord find yourself disappointed with our work, you can defend your rights as a customer. The service is included in the overall price package.
We offer you a range of services on affordable prices considerate for every budget. We don't aim to empty your pockets to help you travel light to your new rental place. Our only goal is to help you at this troubled times!
With us you can win the war! We'll run towards the sound of gunfire with more attractive offers in hand whenever you contact us. Don't keep us waiting! Help us stay in fighting form and book our services!
A message from our happy customers
"Thank you. Thank you! Thank you!!!
We recently bought a new house and decided to prepare our previous for tenants. I didn't know from where to begin. I had to clean thoroughly both our new house and to perfectly clean the other one for the new residents. Unfortunately, my husband was 24/7 busy at work, my kids aren't the best helpers a person would want, so imagine that I was on the verge of a crisis.

Running back and forth was taking more time than the time I actually spent on cleaning. Two days after the beginning of this adventure I was exhausted. My husband gave me the idea to call a professional cleaning company, and I stared at him blankly, thinking: "why I didn't think of that earlier…". First thing the next morning, I did a little research and found that your company has the most positive comments.

Hesitation was out of the question and I dialed your number. I sent one team to our old house, and I asked my good friend, living in the house next to our old one, to keep an eye on what's happening. The second team I welcomed to our newly bought house. I gave them basic instructions, not that they needed any. I have to admit that I was impressed with how fast both of your teams completed their work.

I checked our old house, thinking that it can't be true, however it was completely clean. Every room. Every window. The bathroom. Under the beds. The curtains. Everything was perfectly cleaned in no time.

So, thank you for existing and making our life simpler. Thank you for offering your high quality home cleaning services and end of tenancy cleaning to us. Thank you for being the best in your area of business. I will definitely keep using your services. My whole family is positively impressed with your work." – Alexandra