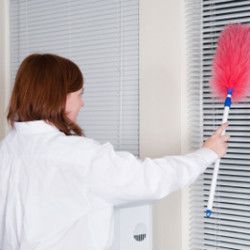 Moving out and to a different locale is difficult enough without the burden of end of tenancy weighing on your mind. Unlike the cleanings you have already been performing many times, the end of tenancy cleaning requires you to clean every nook and cranny of the property and leave it clean and neat for the upcoming tenants.
Fast Home Cleaning London can help you make the moving out process way easier! We are a professional cleaning service, providing effective and thorough cleanings all over Cricklewood, and we can ensure you that we will make your proprietor return back your deposit to the last dime.
There is no need for you to spend many hours trying to perform a thorough cleaning yourself. You better outsource the cleaning to Fast Home Cleaning London and rest assured that the end of tenancy chore is taken care for. We are as professional as it gets and good end-cleaning results are guaranteed!
Prices in Cricklewood
End of Tenancy Cleaning Services
Studio Flat

£

79

One Bedroom Property

£

125

Two Bedroom Property

£

145

Three Bedroom Property

£

167
Cricklewood, NW2 Best Cleaners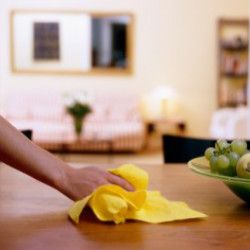 We do have one request of you: upon scheduling an end of tenancy cleaning with us we would like you to clean out, at least, most of your possessions and stuff in order for our cleaning to be most effective.
Despite the fact that all of Fast Home Cleaning London's cleaning technicians are very precise and careful while performing a cleaning, we would prefer that small objects on the shelves, clothes in the wardrobes, kitchen tools and small electric appliances, hygiene products, etc. be moved to another location first. This is to make sure none of your possessions brake or get damaged in the cleaning process.
After you have emptied the rental place it is our job to make it sparkling clean! We do that by performing a series of cleaning procedures which will make any dirt spots and particles leave the parameters of the place and never come back! We have already proven our efficiency and real professionalism with the many end of tenancy cleanings carried out in Cricklewood.
Frequently Asked Questions
Unconditionally. Fast Home Cleaning London is a professional cleaning company with a long-standing experience in this field. We have worked really hard to make a name for ourselves and today when we already did, we are not planning on giving up. We employ only insured individuals who contribute to the quality of our professional cleaning services and their skills and achievements help us win recognition among a larger community of customers. Each housekeeper is trained to a high standard to perform a cleaning session to suit our customer's requirements. We truly care about your home and office! With us, you will experience attention to detail and excellent customer care support.
Fast Home Cleaning London. Each housekeeper is provided with specialised cleaning machines and tools, as well as supplied with super powerful detergents which are preliminarily tested to be safe and hypo-allergenic. If you have some specification for the products which we will use, feel free to let us know. We want you to be comfortable with the supplies we utilise at your property. However, you need to know that our cleaning equipment is classified as environmentally friendly and biodegradable. The best part is that you do not have to pay anything additionally for this equipment.
Your appointment with us is merely a phone call away! Share with us your individual needs and we will provide you with a free quote ahead of booking. We will introduce you to our wide range of professional cleaning services so that you might choose what you would like our housekeepers to do for you. You will help us create a cleaning programme customised to your needs and requirements, and when we arrive at your property, we will follow it. If you want to meet our teams in advance, you can also visit us directly in one of our head offices in Camden Town. Bookings with us are easy, the satisfaction of our work is eternal.
Our service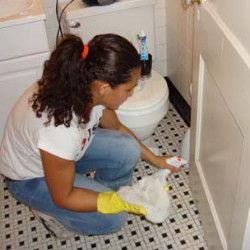 Upon review, we might be one of the few professional cleaning companies in Cricklewood which clean using only environment-friendly cleaning materials and mixtures.
The natural cleansing products we use pair perfectly with our techniques and methods of cleaning.
Not only do we remove stubborn dirt stains, but we do it without exposing the surface to potential harm.
None of our cleaning techniques endanger the carpets, upholstery, and any other surface for that matter. We are here to provide you with a cleaning you find most satisfying and appropriate for your former home.

Fast Home Cleaning London's dedication to cleaning dates long back. We follow up an old tradition of performing a deep, thorough cleaning which relies on knowledge and precise cleaning techniques. The thorough removal of all dirt and dust is completely guaranteed.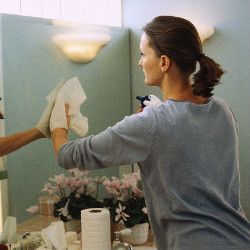 Our diligent cleaners will look into every small detail and clean everything to perfection- with our rich equipment of cleaning tools and materials coupled with the enhanced capabilities of the cleaners that work in Fast Home Cleaning London you are more than sure to get back your entire deposit and depart your former home safely and undisturbed.
We provide, by far, the most effective and thorough end of tenancy cleaning in Cricklewood. For all of our successful cleanings we got our diligent cleaners to thank for! By applying their rich knowledge and skills they make for a wonderful cleansing of an entire property.
We will keep on cleaning properties to perfection all over Cricklewood and provide our customers with results of the highest standard. We will aid in making your moving out process way smoother and pleasant by undertaking the backbreaking chore of end of tenancy cleaning.
In most cases the deposit you are about to receive back is more than our complete service – the decision is yours, of course! But think about all the possibilities and hardships of embarking on such a tremendous cleaning journey such as end of tenancy cleaning. Call us up and we will help you arrange everything to the last point- for a smooth and easy moving out!
A message from our happy customers
"Yesterday, I tried for the first time your end of tenancy cleaning service, and I wish I knew earlier about it, then I wouldn't have to do it my self every time one of my tenants moves out. Anyway, I was impressed with your team's efficiency and organisation, they managed to scrub and polish the whole place in no time." Wilfred
"I needed end of tenancy cleaning service in order to try to persuade my landlord to give me my deposit back, and a friend recommended your company. I' m more than thankful for the work you guys did, thanks to your professional cleaners and the high-tech equipment, and in only a few hours the property was impeccably clean" Adam