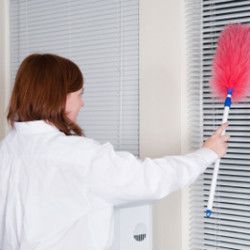 If you are soon to be moving out from your current residence in Canary Wharf, you need to start making some plans of how to do it. Fast Home Cleaning London is here to offer you a great advantage in that process. We are a professional cleaning company that offers the highest quality of services, and we will briefly present to you our End of Tenancy Cleaning.
At the beginning of our professional path in the cleaning branch, we wanted to make sure that our clients are satisfied with the services we provide. That's precisely why we learned all about cleaning – tricks, secrets, easier ways, etc. our End of Tenancy Cleaning Service is offered to you in the whole area of London, but we are especially wanted in Canary Wharf. People often move out and find new residences and we are here to guarantee that they will get their deposit money back.
Fast Home Cleaning London grows with every hour of work. We already have professional cleaning teams and they constantly provide amazing results. On the first place, all of them are experienced in the area of cleaning, but they are very efficient.
Prices in Canary Wharf
End of Tenancy Cleaning Services
Studio Flat

£

79

One Bedroom Property

£

125

Two Bedroom Property

£

145

Three Bedroom Property

£

167
Canary Wharf, E14 Best Cleaners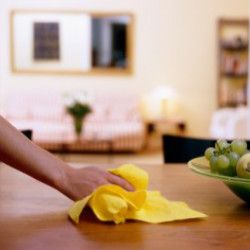 A cleaning team of ours will not betray your trust. They will stay and clean every inch of the place, until its sparkling clean. With our End of Tenancy Cleaning Service you can be sure that the job will be done by the book and you shouldn't have any worries about the results.
Our professional cleaning family consists of cleaning knowledge, perfect timing, reliable employees, and most importantly – efficient results.
There is no doubt that Canary Wharf is a beautiful place to live. That is why we are on the nature's side and we want to preserve it. So, we use only environmentally-friendly cleaning detergents that will in no way cause any harm to the nature and especially to your health.
Another advantage that Fast Home Cleaning London offers to you is the fact that we bring our own cleaning tools, products and machines and we will not charge you with any extra fees.
Frequently Asked Questions
Unconditionally. Fast Home Cleaning London is a professional cleaning company with a long-standing experience in this field. We have worked really hard to make a name for ourselves and today when we already did, we are not planning on giving up. We employ only insured individuals who contribute to the quality of our professional cleaning services and their skills and achievements help us win recognition among a larger community of customers. Each housekeeper is trained to a high standard to perform a cleaning session to suit our customer's requirements. We truly care about your home and office! With us, you will experience attention to detail and excellent customer care support.
Fast Home Cleaning London. Each housekeeper is provided with specialised cleaning machines and tools, as well as supplied with super powerful detergents which are preliminarily tested to be safe and hypo-allergenic. If you have some specification for the products which we will use, feel free to let us know. We want you to be comfortable with the supplies we utilise at your property. However, you need to know that our cleaning equipment is classified as environmentally friendly and biodegradable. The best part is that you do not have to pay anything additionally for this equipment.
Your appointment with us is merely a phone call away! Share with us your individual needs and we will provide you with a free quote ahead of booking. We will introduce you to our wide range of professional cleaning services so that you might choose what you would like our housekeepers to do for you. You will help us create a cleaning programme customised to your needs and requirements, and when we arrive at your property, we will follow it. If you want to meet our teams in advance, you can also visit us directly in one of our head offices in Camden Town. Bookings with us are easy, the satisfaction of our work is eternal.
Our service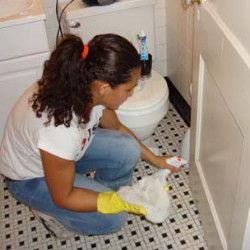 Our prices are fixed, and one might say, really low. Also, we offer promotions, so it's a win for both sides – you win the best End of Tenancy Cleaning Service and the refund of your deposit money, and we win a happy customer!
The essence of the End of Tenancy Cleaning is that we provide professional cleaning of the whole place – every room, including the bathroom and toilet areas will be sparkling clean in no time.
Every spider web will be removed, every stain on the carpet will be gone, all of the dust from the shelves will disappear and every mirror or glass surface will be glowing. You can also forget about germs, bacteria and other nasty microorganisms, because we will make sure they are gone, too.
One of the best things in our End of Tenancy Cleaning Service is that we offer a professional oven cleaning. We will take care of the whole kitchen and we will not forget the details.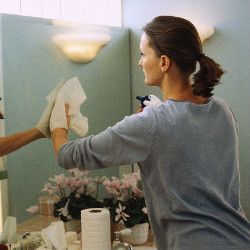 A clean oven is an essential part of having a clean kitchen, because you prepare your food in it. Therefore, we know exactly how to get rid of persistent stains and grease, so that your oven will look like new.
You can search for the best cleaning company in Canary Wharf, but we can tell you right now, that this is us. We have competitive rates, excellently performing professional cleaners, amazing results and the complete refund of your deposit money.
If you decide to seek our help, which is totally understandable, given that people are often busy or don't possess enough knowledge to clean professionally, you will not regret that decision.

The moment you decide to call us, or write us an e-mail, you will quickly get a respond and you will be able to book us for an End of Tenancy Cleaning Service.
So, when you decide to move out from your place in Canary Wharf, we are just one click away. We will clean the place and you will be glad to have us behind your backs. It's your call!
A message from our happy customers
"My sister recommended to me your services. I am so glad I took her advice because your company provided me with the best cleaning session I have ever seen. My rented flat was cleaned with the utmost attention to detail regardless of the tight-budget price of your end of tenancy cleaning service. I look forward to making an appointment again." – William
"When it comes to end of tenancy cleaning, I always choose your company's professional assistance. Your technicians really know the meaning of teamwork and how to use their top-notch equipment. All of that highly contributed to the overall comprehensive cleaning session and thanks to your team, I received the full amount of the security deposit. Anyway, expect to hear from me in the near future." – Harry