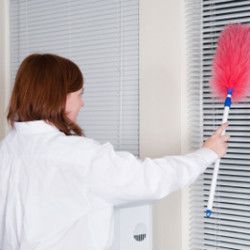 Without a doubt, booking professional cleaners to deal with the end of tenancy cleaning in your rented property right before you move out is the only way for you to be sure that you will pass the final inspection with perfect results.
That is because it is rather unlikely for professionals to turn a blind eye on any area in the property, whereas if you opt to conduct the end of tenancy cleaning by yourself you may miss a detail – and this could cost you your deposit. What is more, if you choose to rely on professional help you will save yourself a great deal of time, and you will also spare the effort, too.
Prices in Camden Town
End of Tenancy Cleaning Services
Studio Flat

£

79

One Bedroom Property

£

125

Two Bedroom Property

£

145

Three Bedroom Property

£

167
Camden Town, NW1 Best Cleaners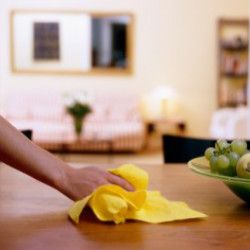 That being said, it is important to create a plan to guide you towards a worry- and effort-free move-out. That is, before scheduling an appointment with any cleaning company, you need to ask your landlord for specifications.
Let your landlord explain what they expect to see when the cleaning session has ended. For example, your landlord may want the oven professionally cleaned, or the windows washed both from the inside and outside. If you do not familiarise yourself with the requirements of your landlord, you are very unlikely to pass the final inspection without a problem.
What is more, once you write down all the necessary procedures to be done by the professional cleaners, the cleaning session will be far easier for the cleaners themselves and it could even be over in less time.
Frequently Asked Questions
Unconditionally. Fast Home Cleaning London is a professional cleaning company with a long-standing experience in this field. We have worked really hard to make a name for ourselves and today when we already did, we are not planning on giving up. We employ only insured individuals who contribute to the quality of our professional cleaning services and their skills and achievements help us win recognition among a larger community of customers. Each housekeeper is trained to a high standard to perform a cleaning session to suit our customer's requirements. We truly care about your home and office! With us, you will experience attention to detail and excellent customer care support.
Fast Home Cleaning London. Each housekeeper is provided with specialised cleaning machines and tools, as well as supplied with super powerful detergents which are preliminarily tested to be safe and hypo-allergenic. If you have some specification for the products which we will use, feel free to let us know. We want you to be comfortable with the supplies we utilise at your property. However, you need to know that our cleaning equipment is classified as environmentally friendly and biodegradable. The best part is that you do not have to pay anything additionally for this equipment.
Your appointment with us is merely a phone call away! Share with us your individual needs and we will provide you with a free quote ahead of booking. We will introduce you to our wide range of professional cleaning services so that you might choose what you would like our housekeepers to do for you. You will help us create a cleaning programme customised to your needs and requirements, and when we arrive at your property, we will follow it. If you want to meet our teams in advance, you can also visit us directly in one of our head offices in Camden Town. Bookings with us are easy, the satisfaction of our work is eternal.
Our service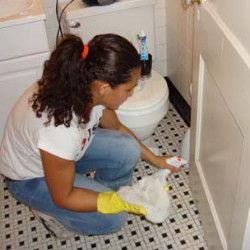 Thirdly, when booking professional cleaners to deal with the end of tenancy cleaning in your property, it is good to choose a cleaning company with experience and renown cleaning techniques.
After all, the better the company and the products used by the company, the better the results. When trying to determine which cleaning company is the best in Camden Town, you should search for competitive performance-price ratios, and you will have to read some reviews as well.
At Fast Home Cleaning London, we have been operating in the field of professional cleaning for more than three years, we are based in Camden Town and we offer our assistance.

It is true that our cleaning company is far from the cheapest out here, but we ought to remind you that with price comes quality. Contact us today and book one of our professional cleaning teams for the best end of tenancy cleaning session available in Camden Town.
Fast Home Cleaning London uses environmentally friendly cleaning products only. All of our products are completely safe for use near people with allergies, children and domestic pets. However, despite being Eco-friendly, our products are powerful enough to deal with stubborn stains and bacteria – absolute cleanliness is what you can expect.
Choose Fast Home Cleaning London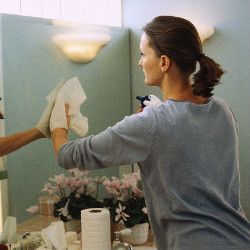 Choose us over our competitors at Camden Town because we have the experience and professionalism necessary for you to have your dream worry-free move-out. All you need to do is phone us or reach us by email, book an appointment that suits your schedule and let us in. We would not demand anything of you in terms of cleaning products or equipment, for every member of our team is fully equipped with their own cleaning gear.
Our cleaning team will get to cleaning as soon as they enter your property. The end of tenancy cleaning session performed by our company encompasses every room within the rented premise. We will perform room-specific cleaning tasks, as well as various general cleaning tasks, applicable for every room within the household. What you will get in the end is a completely sanitised property.
With our help, getting a full refund on your deposit money is as easy as a child's game. Let us help you – contact us now and book our professional end of tenancy cleaning company. We will not disappoint you.
Fast Home Cleaning London is available for booking throughout the week and on bank holidays as well. You can reach us by email or phone 24/7. We guarantee amazing results. Book now – it is worth it.
A message from our happy customers
"I have always thought that cleaning is really difficult and that is why I book your company's end of tenancy cleaning. I must admit, that you guys gave a new meaning to the term – teamwork, your cleaning crew did everything with great understanding between each other and the whole place was simply glowing." Daryl
"Thanks to your company's end of tenancy cleaning services, my landlord finally agreed to give me my move in deposit back. You guys, impressed me with amazing work-rate and and even greater efficiency. Your team arrived right on time, and we even had a couple of friendly conversations." Dean