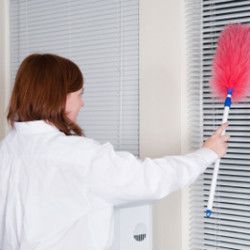 Have you checked your mailbox recently?! You've got some exciting snail mail from us! Go get a paper knife and set us free because we're pushing the envelope! We've dashed a note off to the residents of Camberwell to introduce them to our end of tenancy cleaning services. As an established name in the industry, Fast Home Cleaning London have a reputation to be as good as its word!
Instead of hightailing it out of your rental place into the still of the night to avoid mano a mano with your landlord, contact us! We've just caught you red-handed, are we right?!
You're probably one foot out of the door with packed suitcases in each hand and armed with the bullet-proof logic that if it won't matter five years from now, you don't need to give it five minutes of attention.
Let us put you wise! If you don't do good to your contract obligations, we might be exchanging pen pal letters with you from prison in five years time! Get inside, close the door and sit to read our letter!
Prices in Camberwell
End of Tenancy Cleaning Services
Studio Flat

£

79

One Bedroom Property

£

125

Two Bedroom Property

£

145

Three Bedroom Property

£

167
Frequently Asked Questions
Unconditionally. Fast Home Cleaning London is a professional cleaning company with a long-standing experience in this field. We have worked really hard to make a name for ourselves and today when we already did, we are not planning on giving up. We employ only insured individuals who contribute to the quality of our professional cleaning services and their skills and achievements help us win recognition among a larger community of customers. Each housekeeper is trained to a high standard to perform a cleaning session to suit our customer's requirements. We truly care about your home and office! With us, you will experience attention to detail and excellent customer care support.
Fast Home Cleaning London. Each housekeeper is provided with specialised cleaning machines and tools, as well as supplied with super powerful detergents which are preliminarily tested to be safe and hypo-allergenic. If you have some specification for the products which we will use, feel free to let us know. We want you to be comfortable with the supplies we utilise at your property. However, you need to know that our cleaning equipment is classified as environmentally friendly and biodegradable. The best part is that you do not have to pay anything additionally for this equipment.
Your appointment with us is merely a phone call away! Share with us your individual needs and we will provide you with a free quote ahead of booking. We will introduce you to our wide range of professional cleaning services so that you might choose what you would like our housekeepers to do for you. You will help us create a cleaning programme customised to your needs and requirements, and when we arrive at your property, we will follow it. If you want to meet our teams in advance, you can also visit us directly in one of our head offices in Camden Town. Bookings with us are easy, the satisfaction of our work is eternal.
Camberwell, SE5 Best Cleaners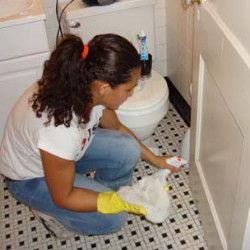 Dear tenant, Make yourself comfortable with the 90/10 principle. It doesn't matter what happens to you, it only matters how you choose to react. When you feel ga ga because you don't have the slightest idea how to do a proper detailed end of lease cleaning, turn to us! We promise to make you go whopee hugging tight the refund on your deposit money!
Feel welcomed to indicate your interest in our services by return mail seven days a week and receive a king size package. That's right! We don't have small portions! We dish out a rich tailored cleaning package that would satisfy your every taste.
Make your request on the phone or online and find out the full list of our various services that target every dirty spot in the vicinity of your rental place. You will find plenty of information about each offer at your disposal and their fair prices so you can choose a cleaning plan according to the requirements in your contract.
Don't shy away from sharing your personal requests too. We promise to hang on every word and prepare you an inventory report that would make an impression on your landlord!
We would like you to meet our dazzling cleaning staff of fully-trained and experienced professionals! They would take consideration of the time slot they have on their hands to finish the job and would make the most of it! You can call us in the last minute and still get the same star level of service. We are fast and we will deliver worthwhile results!
Note that we work with a specialized professional equipment and brand of products of high value unrivaled in effect in the area. We give you our word that there is no dirt in existence capable of withstanding our powerful cleaning gear. The new tenants will be lost for words when they enter a place of pristine condition that shines bright and smells heavenly!
How can you be sure?! That's what our inspection cover is for! After our work is done, an inspection clerk will come to walk the place and write an estimation report of the results. In the occasion that you are displeased with what you see, we will schedule a new appointment without additional charges.
Spend some time to think about it! Why choose a life on the run when you can live as free as a bird?! Let us help you help yourself!
We can't wait to hear from you and tell you of our other offers!
A message from our happy customers
"I became a landlord two years ago. For the time passed I had a few couples and families living in my flats. Every time they moved out, the cleaned after themselves. Nothing special about that. But let me tell you about this couple. Two spouses with three little kids. Really nice and polite family. Every time I visited them for the payments, the place looked very good.

It seemed that there lived only one person. After a couple of months they told me they were moving out. They made an appointment to give me the keys back and say goodbye. When I walked in the flat it was more clean than usual. The rooms smelled nice, the walls, the curtains, the windows, everything was like brand new. I was very impressed, so I asked them if they did it all by themselves.

They admitted that they didn't really had enough time to engage fully in the cleaning process, which I completely understood. They said they called a professional cleaning company that offers end of tenancy cleaning service. I wasn't much surprised by the fact that they called for help. However, I was really impressed by the work of the professional cleaners. I asked them to give me the number of the company.

After a week of debates, I succeeded to convince my wife to call your company. She, for a surprise, told me that she will willingly let your professional cleaners deal with the seasonal cleaning of our home, because she was very comfortable with the results. I, for sure, will recommend your services for end of tenancy cleaning to the other of my tenants when they move out. What an amazing job you learned to do. Good luck to the company!" – Joseph