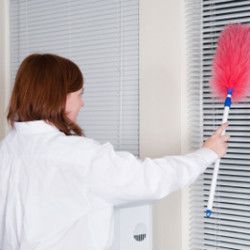 Moving out is sometimes a struggle for people. There are those who don't have any time to deal with the whole process. There are those who have the time, but lack the proper knowledge, especially when it comes to cleaning. This is why we wanted to have an End of Tenancy Cleaning Service in the area of Abbey Wood. We wanted to provide people the help needed to get their deposit money back, and we know how to do it. If you choose to trust us, you will not be sorry. Here's why.
In the cleaning area of business Fast Home Cleaning London has proved that it is trustworthy and efficient in all its services. Here are the few main points in our cleaning company that can turn the scales in our direction.
Prices in Abbey Wood
End of Tenancy Cleaning Services
Studio Flat

£

79

One Bedroom Property

£

125

Two Bedroom Property

£

145

Three Bedroom Property

£

167
Abbey Wood, SE2 Best Cleaners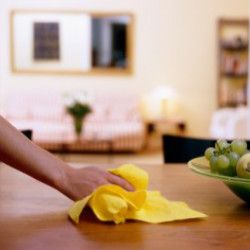 Fast Home Cleaning London's family has only high qualified and experienced members. They are professionals in the cleaning field and know the secrets of the perfect results. Our staff is our most powerful tool.
They are especially attentive to every little detail and will give more than a 100% to make a smile appear on your face. For achieving the goal of the best results in the End of Tenancy Cleaning Service, our professionals use only eco-friendly detergents and products and modern machines and tools.
We provide all of these, so there will be no extra fees. Our cleaning products are chemical free and toxins free, so they are harmless to the environment and your personal health.
Throughout the whole area of Abbey Wood we are available to every person who decides to use our End of Tenancy Cleaning Service, or any other service of ours. Our customer support team is there to help you anyway they can and will gladly and openly answer to your questions and make an appointment for a cleaning service.
Frequently Asked Questions
Unconditionally. Fast Home Cleaning London is a professional cleaning company with a long-standing experience in this field. We have worked really hard to make a name for ourselves and today when we already did, we are not planning on giving up. We employ only insured individuals who contribute to the quality of our professional cleaning services and their skills and achievements help us win recognition among a larger community of customers. Each housekeeper is trained to a high standard to perform a cleaning session to suit our customer's requirements. We truly care about your home and office! With us, you will experience attention to detail and excellent customer care support.
Fast Home Cleaning London. Each housekeeper is provided with specialised cleaning machines and tools, as well as supplied with super powerful detergents which are preliminarily tested to be safe and hypo-allergenic. If you have some specification for the products which we will use, feel free to let us know. We want you to be comfortable with the supplies we utilise at your property. However, you need to know that our cleaning equipment is classified as environmentally friendly and biodegradable. The best part is that you do not have to pay anything additionally for this equipment.
Your appointment with us is merely a phone call away! Share with us your individual needs and we will provide you with a free quote ahead of booking. We will introduce you to our wide range of professional cleaning services so that you might choose what you would like our housekeepers to do for you. You will help us create a cleaning programme customised to your needs and requirements, and when we arrive at your property, we will follow it. If you want to meet our teams in advance, you can also visit us directly in one of our head offices in Camden Town. Bookings with us are easy, the satisfaction of our work is eternal.
Our service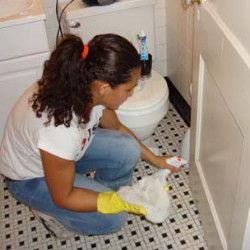 You can completely rely on our cleaning company and the End of Tenancy Cleaning Service. Fast Home Cleaning London is there for you at any time that fits in your schedule. We will be precise and we will do our best with the time you give us.
We have years of experience during which we found that this is not just a service provided, but it is a matter of trust. You give us your trust and we give you the best service. Our e-mail is constantly checked and if you choose to communicate this way you will immediately get a response.
This is the most important thing for us. Whether your soon-to-be-ex residence is in the north part of Abbey Wood or close to the east border of the district, you don't need to worry because we can provide the best End of Tenancy Cleaning Service everywhere.
Our professional cleaners are well known with that they are efficient no matter the place, no matter the time, no matter the date.
First, when you call for an End of Tenancy Cleaning Service or any other service of ours, you will connect to our team at customer support and they will give you the information that you need.
The same will happen if you write on our e-mail – you will get an immediate response. Also, in terms of speed, not only that our professional cleaners work efficiently but they do it fast even in a short notice.
If we convinced you to use our End of Tenancy Cleaning Service, you only have to book us and we will be on our way through Abbey Wood to your place!
The End of Tenancy Cleaning service of our company gives you the chance to pay dimes for the perfect service. We have the most tempting prices amongst our competitors and we don't charge extra, if the residence is far. We have the most tempting prices in Abbey Wood, so you might as well take advantage of them!
If you invite us in your residence, it doesn't matter that it's for the End of Tenancy Cleaning Service, our professional workers will be very careful with the furniture and the belongings in there.
We have no situations of broken possession of a customer, destroyed furniture or anything like that. However, we have cases of carefully and perfectly cleaned places and restored deposit money. The only thing you need to worry about is when to call us!
A message from our happy customers
"I'm an artist. I paint for a living. That means that the studio I live in is in disarray sometimes. I try to curtail the mess but it catches up with me somehow. I don't even know how I'm able to turn the place upside down in a matter of seconds sometimes. At the end my tenancy I decided to contact professional cleaners because I seem to do more harm than good.

I was a bit in the dark about the exact moving out date because of some differences with my other place so I had to contact the cleaners in the last minute. Nevermind that, they came on the same day and swept me off my feat with they efficiency! What a team those people were! Arranging and implementing tasks with no problem. And I myself needed a full week to just organize my baggage and move out!

They cleaned up the place for less than a day. Bear in mind that there were some paint on the floor and other stains sitting there for ages. But they handled it in a way that left no marks of their existence! I'm so happy I've found you, people! Thank you times and times again. My landlord appreciates it! – Thomas"