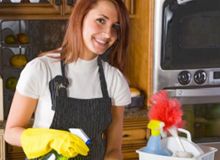 Our reputable domestic cleaning company provides very convenient packages with cleaning services and the best prices on the market.
You are free to make your choice of proposals we have in store for you for a cleaning plan that would be most suitable for your household needs. You can get an immediate help whenever you book our services during the week. We promise that the assistance will be provided in a very professional way. We have very competitive prices that are combined with high-quality services.
We also offer free of charge transportation from Clapham Junction, SW11, where we are situated, to the place where you live. The whole process is automatized and simple to follow. Turn to our representatives for additional information about anything of concern to you.
Available to be reached seven days a week, they would be happy to walk you through the easy booking process and help you with your choice of services. We'll make sure you receive just the thing you need.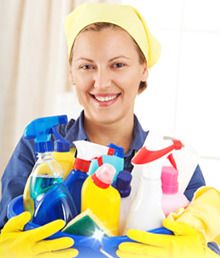 You are searching for the perfect domestic cleaning company in Clapham Junction, SW11 or any nearby London area but you are not sure which one will give you the results you want to receive?
Let us help you by offering you professional service which is reliable and successful enough to meet the needs and requirements of anyone and make any home fresh and shiny. Our staff is fully trained and educated in order to be able to give you the high quality you deserve. We work with a team of very experienced maids who know how to face challenging situations.
Frequently Asked Questions
How many people will come to perform the domestic cleaning?
The number of the professional cleaners depends on the size of the property and the accumulated grime. We will consult with you over the phone and we will decide how many people to send. Usually the number varies from one to four, however, every professional in our company is experienced and able to achieve the perfect results under any circumstances!
How can I book the domestic cleaning?
The first way to book our service is to come at one of the offices in the corresponding area. Another way to reach us is on the phone. Last but not least – online. In all of the cases you will be able to discuss your requests with a member of our customer support team, which is available to you 24/7 and will gladly answer any questions of yours and then book the service at time convenient for you!
When are you available?
We are available seven days a week, basically – when you need us! We have a lot of professional cleaning teams and they will be sent at your property exactly when you want! You can book the domestic cleaning and other services of ours only when you have the time!
What is included in the price of your domestic cleaning?
Depending on the size of the property and the work we need to do, the prices for our domestic cleaning are fixed! Another plus is that you don't have to pay any extra money for the equipment we bring – it is included in the price! We also have promotions and packages, for which you can ask when you call for a booking! All in all, our prices are reasonably low and affordable!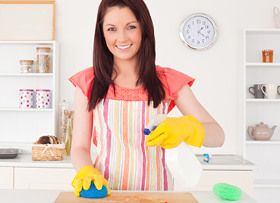 They are masters in fulfilling all types of cleaning procedures in your homes, considering your needs and wishes. For the peace of your mind, our cleaners are not only professionally screened but also fully insured so in case of accidents your interests will be left intact.
And for your convenience they work flexible time. This means that you can receive the appropriate type of help for a scheduled arrangement of your choice. They can come as often as you need their help and stay as long as it takes to get the work done.
Our maids are available for short-term and long-term arrangements and they can deliver excellent results in any problem area around your property.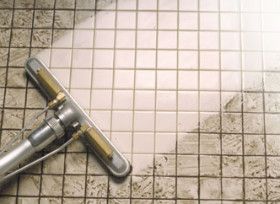 You are very busy and don't have the needed free time for cleaning and ordering your place? We are fully aware of the fact that modern housekeepers shouldn't burden themselves with domestic work as well but they need to get the ultimate domestic cleaning service they can find.
That is why our company has specialized in this field in order to make your routine much easier and better and maintain your house or flat in the most successful professional way.
For anyone living in Clapham Junction, SW11, Marylebone, Barnsbury or the rest of the neighbouring districts of London, our cleaning team is the best possible choice. We have a team of very responsible and hard-working maids who would go the extra mile to meet your expectations.
They can perform a number of typical household chores such as domestic cleaning, cooking, grocery shopping, washing utensils, washing clothes, ironing, tending to your kids , and even walking the family dog.