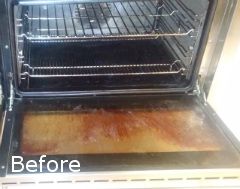 Professional oven cleaning services in Greenwich, SE10 from Fast Home Cleaning London. We clean single and double ovens, cooker hobs, microwaves and BBQs.
Making your oven spotless will be a main tasks for the excellent professional cleaners of our agency. You won't have to search for the best products in the shops to erase those stubborn stains from food and other things from the surface of your oven. We have the best cleaning supplies which are free from any dangerous chemicals. With them our employees will be able to erase all the pollution from your oven and make it shining clean again. Give us a call in Greenwich, SE10 when you think that it is time to freshen up your oven and make it better.
For our complete price list click
here
.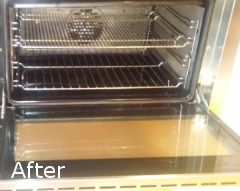 If you search for the best oven cleaning in Greenwich, SE10, you can take a look at the outstanding offers, provided by our dedicated company. After we finish with the oven cleaning, your oven will look just like brand new. We assure you that we use safe cleaning methods and that all of our equipment is chemically free. We will come on time for our arrangements and we will demonstrate you professionalism in every aspect of our work. Thanks to our efforts, you will be able cook all of your meals in a safe and appropriate way.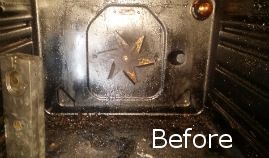 If you cannot find the right time to devote on the cleaning of your oven, you can take a look at the outstanding offers for oven cleaning, provided by our professional and experienced company in Greenwich, SE10. In our work we use very innovative approaches and toxic free cleaning equipment thanks to which we can clean the grease and the accumulated dirt. For your best comfort, we have ensured flexible working schedules that include the weekends. Regardless of the size or type of the oven, you can be sure that we can manage with its complete cleaning in a fast and efficient way.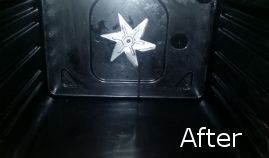 Headquartered in Greenwich, SE10, our cleaning company is here to offer the most reliable oven cleaning services. We're very friendly, trustworthy and inexpensive. Certainly the best part about using our company is that you will be able to use your oven immediately the service is through. The reason for this is that we don't involve any harsh chemicals in our cleaning and you won't have to let the oven sit for a while before use again.
If you'd like to know more about us, use our contact number. We will be waiting for your call. Make a booking today and get a free quote.